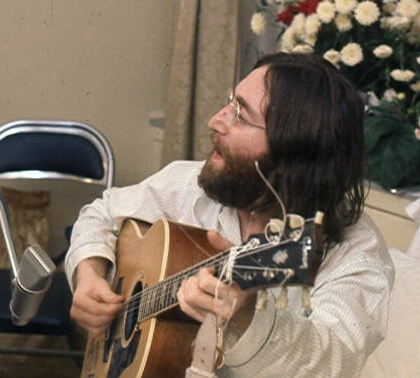 På dagen i dag, 8. desember 1980, er det 30 år siden John Lennon blei skutt og drept utenfor sin egen bolig i New York. Det var Mark David Chapman som blei arrestert og dømt for drapet på Lennon. Men som så ofte når kjente personer dør, oppstår det konspirasjonsteorier. Så både FBI og CIA har blitt beskylt for å være de egentlige bakmennen til drapet på Lennon.
John Lennon gjorde det også godt som soloartist etter at The Beatles gikk hver sine veier. Låter som blant andre 'Power to the People', 'Imagine', 'Happy Xmas (War Is Over)' og 'Woman' burde være kjente sanger.
Du kan lese mer om John Lennon på Wikipedia.org og NRK.no.
Under ser du et nyhetsinnslag fra ABC Nightline fra 8. desember '80. I tillegg har jeg lagt med Imagine og Happy Xmas (War Is Over).
Foto: Wikipedia.org  – Creative Commons Attribution 2.5 Generic
ABC Nightline

Imagine

Happy Xmas (War Is Over)