The Event virker veldig bra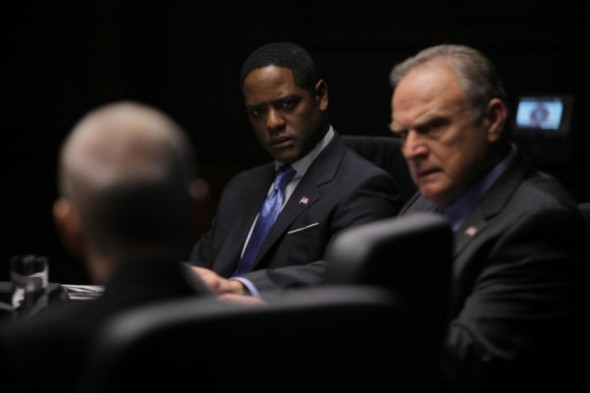 Jeg synes den første episoden av The Event virket noe rotete. Men etter å ha sett de to neste episodene – "To Keep Us Safe" og "Protect Them from the Truth" – og blitt vant til måten serien hopper i tid, er jeg overbevist. The Event er en veldig god serie. Vi begynner å se hva president Martinez dekker over og hvilken rolle Sophia spiller i det hele. Slutten på episode 3 var svært overraskende, men jeg digga det.
Nå håper jeg bare serieskaperne fortsetter med det gode de gjør, og jeg har et lite ønske om at The Event ikke holder på mer enn to sesonger. Det er bedre med to gode sesonger enn fire-fem dårlige hvor historien blir for kompleks og de ikke får avsluttet på en ordentlig måte.
The Event er absolutt serien for dem som liker sci-fi og konspirasjoner.
Foto: IGN.com