Nytt Zelda spill og mer Luigi
I Nintendo Direct onsdag 17. april (som du kan se i vidoen over) kommer det en del overraskelser i tillegg til mer info om ting vi allerede visste litt om.
Wii U oppdateres i neste uke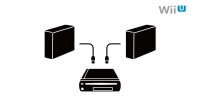 Torsdag 25. april kommer en ny programmoppdatering til Wii U. Den vil inneholde følgende:
Raskere lastetid ved start av programmer, samt veksling mellom dem og avslutning.
Mulighet for å kopiere data mellom to eksterne harddisker.
Oppdateringer kan lastes ned i bakgrunnen mens man spiller.
Nedlastinger vil bli automatisk installert.
Automatisk nedlasting av oppdateringer.
Nedlasting kan fortsette selv om man slår av konsollen.
Man kan komme rett i Wii-mode ved å holde inne B-knappen ved oppstart.
Dagen etter denne oppdateringa vil Virtual Console tjenesten til Wii U starte.
The Legend of Zelda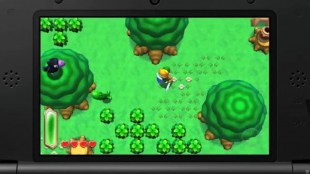 Allerede i slutten av mai, 30. for å være nøyaktig, kan man glede seg til The Legend of Zelda: Oracle of Ages/Oracle of Seasons som kommer til Virtual Console på Nintendo 3DS.
Men den store nyheten Iwata kom med, var at SNES spillet The Legend of Zelda: A Link to the Past får en oppfølger på Nintendo 3DS mot slutten av året. Det vil foregå i samme verden som A Link to the Past, men med en helt ny historie hvor dybden i 3D vil være viktig for en del av oppgaveløsningen til Link.
Earthbound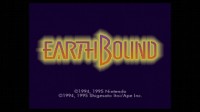 Et mye etterlengtet spill blant mange, er Mother 2 som spillet heter i Japan. Dette spillet kom aldri til Europa eller USA. Men vil bli sluppet som Eathbound på Virtual Console i løpet av året.
Yoshi's Island
I løpet av året kommer Yoshi's Island til Nintendo 3DS. Dette blir det tredje spillet i rekken. Spillet kom første gang til SNES i 1995 med en oppfølger på Nintendo DS i 2006.
New Super Luigi U
Til sommeren kommer en nedlastbar utvidelse til New Super Mario Bros. U, med Luigi i hovedrollen. Med samme verdenskart, men nye baner og kun 100 sekunder på å fullføre dem.
Mario & Luigi: Dream Team Bros.
12. juli kommer det nye Mario & Luigi spillet til Nintendo 3DS. Prinsesse Peach er (nok en gang) kidnappet og befinner seg i Luigis drømmeverden. Mario må reise mellom den virkelige verdenen og drømmen til Luigi i et håp om å redde prinsessa.
Foto: Skjermbilder fra Nintendo Direct sendingen