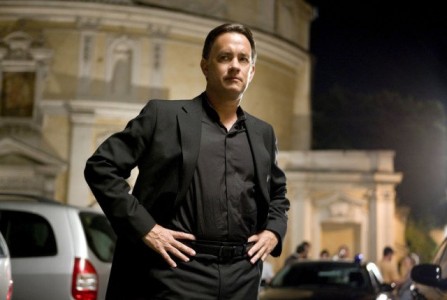 Mitt første møte med Dan Brown og Robert Langdon var i boka Da Vinci koden. Og det ga mersmak. Så jeg har lest både Angels and Demons og Digital Fortress, begge i orginal engelsk språkdrakt.
Engler & Demoner er ikke oppfølgeren til Da Vinci koden, men blei skrevet før den store suksessen. Så filmene bytter litt rekkefølge.
Plottet i filmen er ganske enkelt. En vitenskapsmann på CERN blir drept og litt anti-materie blir stjålet. Beholderen med anti-materien blir plassert et sted i Vatikanet og det blir Robert Langdon og Vittoria Vetra sin oppgave mot klokka for å finne beholderen før den går i lufta. Og det er mye som tyder på at Illuminati står bak det hele.
Vi blir med Langdon og Vetra gjennom store delere av Roma. Og det er et hjertelig gjensyn. Jeg har vært i Roma et par ganger og det er gøy å kjenne igjen ulike steder av byen. Så at VG har en fin guide over steder de er i filmen.
Jeg hadde vel ikke noen spesielle forventinger til filmen egentlig. Men synes vel at den kanskje var hakke dårligere enn Da Vinci koden, men jeg sier ikke at Engler & Demoner er en dårlig film. Det skjer noe hele tiden, men jeg synes likevel ikke filmen lever helt opp til boka. Det er ting som er utelatt (som alltid når man går fra bok til film), men jeg synes ikke filmen klarer å gjennomføre den samme spenningen og det høyetempoet boka har, til tross for sine 600 sider. Jeg synes også at boka Engler & Demoner var bedre enn Da Vinci koden.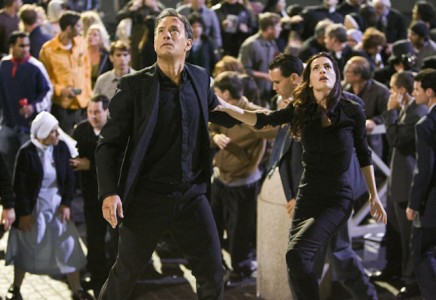 (Bilder fra IGN.com)
Når sant skal sies er jeg jo litt preget av at jeg liker boka veldig godt, men jeg hadde to hyggelige timer på kino og kan faktisk anbefale filmen, selv om jeg kanskje virker litt negativ i min omtale. Og for de som ikke har lest boka, vil nok filmen være hakket bedre. Dagbladet ga filmen terningkast 3, men VG ga filmen 5. Jeg lander nok på en god firer.
Filmpolities anmeldelse
Trailer