Har bestilt Dan Browns The Lost Symbol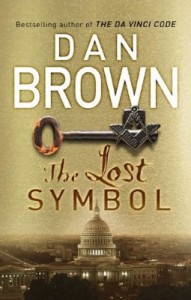 Dan Brown er ute med ny bok; The Lost Symbol. Jeg har lest en del bøker av han, og liker dem veldig godt. Da Vinci-koden blei lest på norsk, mens både Engler og demoner og Den digitale festning blei lest i engelsk utgave.
Nå har jeg bestilt The Lost Symbol fra Amazon.co.uk til bare £4.99 + porto, totalt £9.97. Det er altså snaue 100-lappen. Har sett at norske butikker selger den engelske utgaven fra 200 kr og oppover. Den norske utgaven av boka kommer i november.
Denne gangen er handlingen lagt til Washington DC og handler blant annet om frimurernes historie og deres hemmelige ritualer. I beskrivelsen på Bokklubben.no står det blant annet:
Som i Da Vinci-koden forteller Brown oss før historien begynner at alle organisasjonene vi møter i boka, finnes i virkeligheten. Likeså at alle ritualer og all kunst og vitenskap som omtales også finnes utenfor fiksjonen. Det er jo alltids gøy å tenke på når man rives med i den halsbrekkende thrilleren. For Brown vet å spore opp mystikken i en tid man trodde slikt var dødt.

Professor Langdon blir bedt om å steppe inn på kort varsel når hans mentor, milliardæren Peter Solomon, står uten foredragsholder på en galla. Langdon vil gjøre det meste for Solomon, som er en slags farsfigur for ham. Men snart skjønner han at det hele er iscenesatt av folk som ikke vil Solomon vel. De trenger Solomon og Langdon for å avsløre hemmeligheter av store proposjoner. Solomon er kidnappet og Langdon må kaste seg ut i et nytt kappløp der det er mye koder å knekke underveis, enten de går på frimurerske hemmeligheter eller ukjente historiske hendelser.
Du kan lese anmeldelse av boka på VG.no og Dagbladet.no.